ENGINEERED TO DELIVER
THE VERY BEST TO
YOU AND YOUR BOAT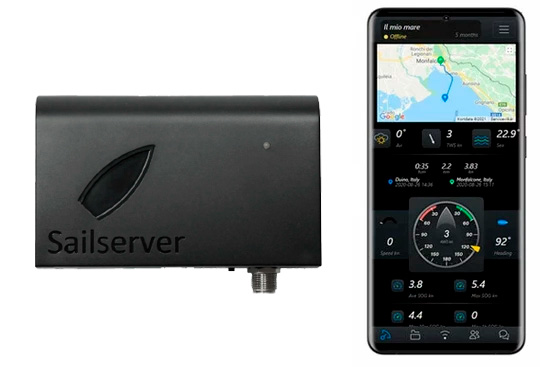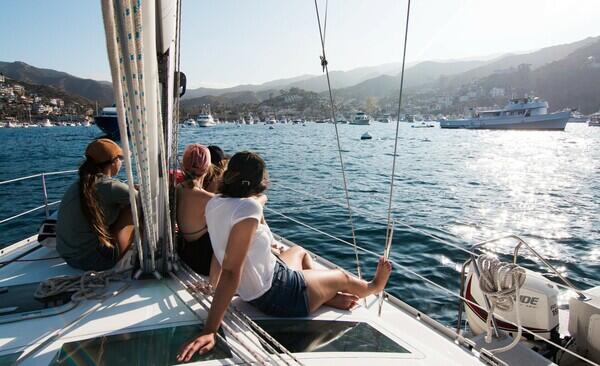 AUTOMATIC LOGBOOK
Relive your adventures on the open seas

Each time you go sailing, Sailserver automatically records your journey in a detailed logbook. The logbook is stored on the cloud and is always both up to date and available to access online. It can connect to the instruments on board your boat in order to log information such as speed through the water, heeling, wind data, water temperature, weather, fuel consumption and much more. The logbook interface provides a clear overview which makes it easy to find sailing trips, bring up details and add notes.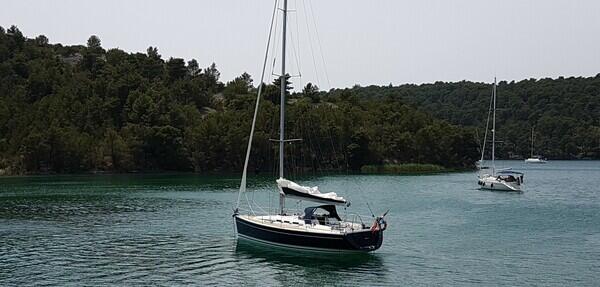 ANCHOR WATCH
Go carefree ashore while Sailserver monitors your boat
With Sailserver installed, you can go carefree ashore while it keeps a watchful eye on your boat. You will get a notification on your phone if the wind conditions or water levels change or if your boat begins to drift. So relax and enjoy your adventures on land when at anchor.

And when your boat is in port back home, you won't need to worry yourself unnecessarily about any changes in the weather. Simply check your phone and see exactly what the instruments on your boat are showing.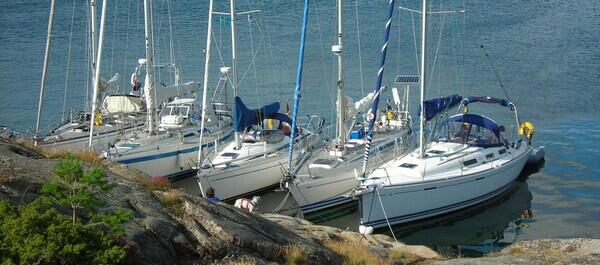 SAILSERVER CLUBHOUSE
Check into the clubhouse and meet new sailor friends
Sailserver allows you to expand that sense of community which for many is part of the joy and value of boating life. Simply check into the virtual clubhouse and meet other like-minded individuals while you are in port. When you enter the virtual clubhouse, you will be able to see which boats are nearby and you can see your own boat as well. Your boat is only visible to others while you are in the clubhouse. The purpose of the clubhouse is to meet new sailors, so don't be surprised if you get invited onto the boat next door!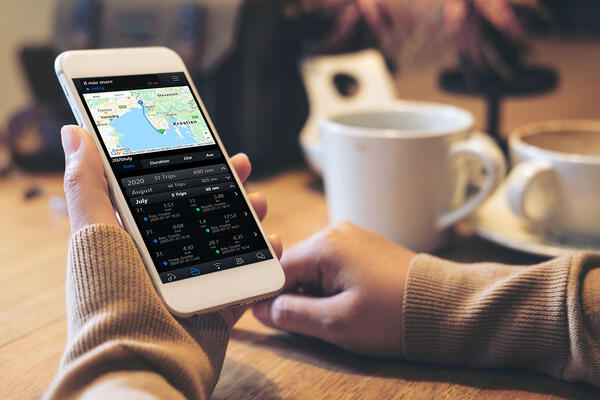 SHARE YOUR SAILING
Invite friends and family to follow your sailing

You can send a link to your family and friends at home so that they can follow your trip as you sail. They can also choose to set up a free account via the Sailserver app or on app.sailserver.com and send you a friend request. You can choose how you want to share your logbook, and who may see it.

"SAILSERVER IS GREAT, EASY TO INSTALL AND FULLY AUTOMATED"

You record your journey and share it with friends, and you do not need to do anything. It is hassle free and has no hidden extra cost for usage, cloud or data connectivity. We installed the system on Ambra and tested it now for our first trips of the season and we love the system.
Find the full review here:
DK - JACOB RYLANDER HOLDT-SIMONSEN

I am a huge fan, and the family at home even more, because they can follow our adventures in an entirely new way, and they worry less because they can see for themselves that we have arrived safely. When you are Blue water sailing with their grandchildren / nephews  then this is very important 🙂

DK - MARTIN WIIG NIELSEN

It's not every year we get to sail around the Caribbean, and Sailserver is a fantastic way to document our trip so that we can always relive our experiences and share them with our friends and family at home. At the same time it also provides us with the perfect automated logbook.
Getting the boat kitted out and prepared for the trip was a mammoth task, so it came as quite a surprise to discover just how easy it is to install Sailserver.
DK - JESPER THOMSEN

We are currently anchored in a river by Kinsale, Ireland and swing a couple of times a day due to the currents. We get great value from the Sailserver anchor watch, it is simply genius 😊👍. We spend most of our time ashore, so it is easy to check if our boat is still anchored where it is supposed to be, and how strong the winds are, etc. We feel much safer leaving the boat anchored 👍👍.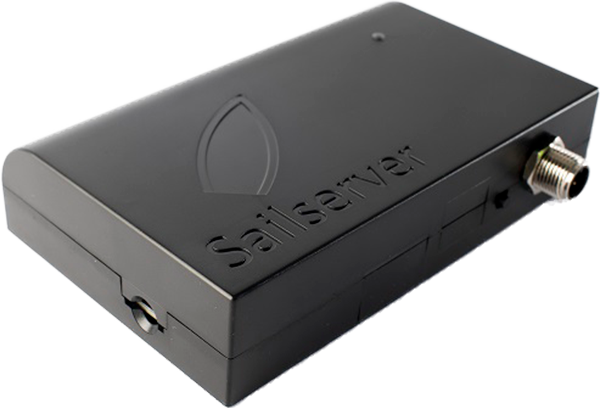 EASY INSTALLATION
In most cases, it is as easy as plugging in and getting started, without the need for any tools. When the power is turned on, Sailserver will begin to log your sailing trips. We have installed a prepaid SIM card in your Sailserver which includes a mobile Internet that will last for at least ten years across most of the world and throughout all of Europe.