The next generation of the electronic logbook Sailserver, is now available in our shop. The new Sailserver 2 offers the same tracking functionality, with improvements to Internet connectivity and design.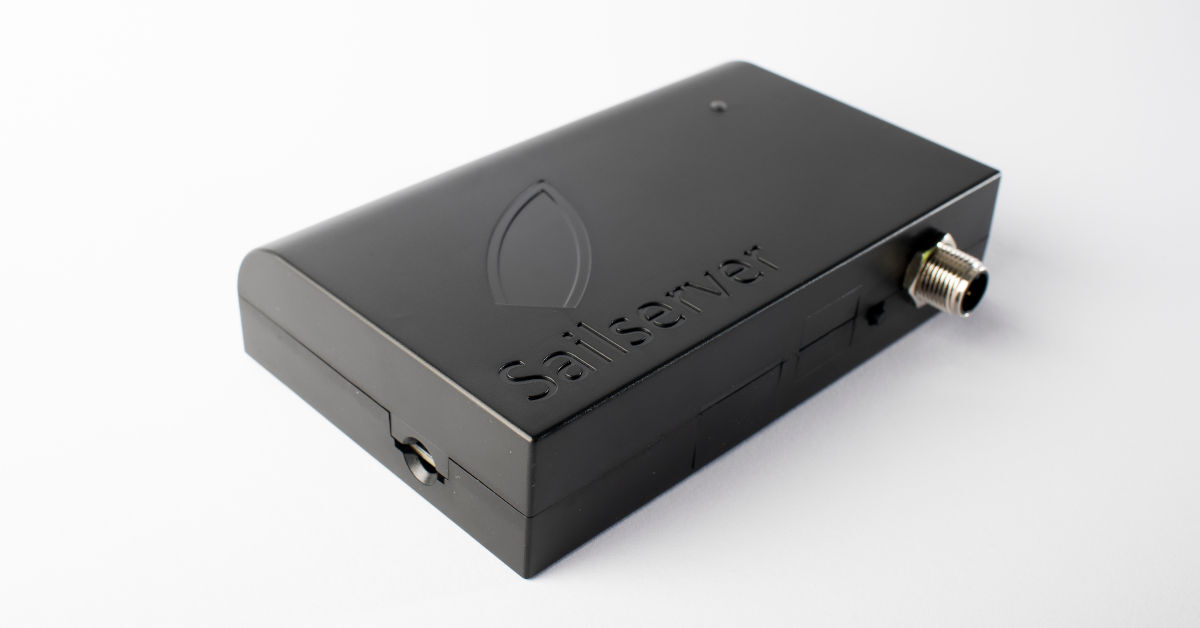 Sailserver 2 gives you the opportunity to connect to a WiFi network, either a public network available in your area, or you can connect it to a hotspot on your smartphone to give Sailserver access to the Internet.

We have also upgraded the mobile network connectivity options, so that Sailserver 2 also can connect to NB-IoT, LTE-M (4G) networks, which gives better coverage around the world.

We have added an internal speaker for alarms, so that alarms are no longer dependent on mobile network connectivity.

The SIM card has been upgraded to eSIM, but we have kept the traditional SIM card slot, as a backup function for Internet connectivity.

The power supply has been upgraded to 9-30V, so it can be connected to both 12V and 24V systems.

Sailserver 2 also has a built in compass and accelerometer, allowing us to log heel and direction, if there are no NMEA 2000 instruments that provide this data.

Sailserver 2 now uses optimized internal antennas that get the same or better signal strength on the mobile network and the GPS, this makes the Sailserver more compact, and makes placement in your boat easier.
There is no difference between the two versions of the Sailserver, in how much data they can collect from the instruments. 

We have made these changes so that the Sailserver 2 can better support the vision we have for the future development of our product and services, giving our customers more opportunities to track and relive their sailing experiences.