Do you have plans to go blue water sailing or cross an ocean? Or maybe you are already well underway, then you will get many unique experiences on your trip. It can be difficult to remember all the details from your voyage, as time goes by, and a detailed logbook is the right thing.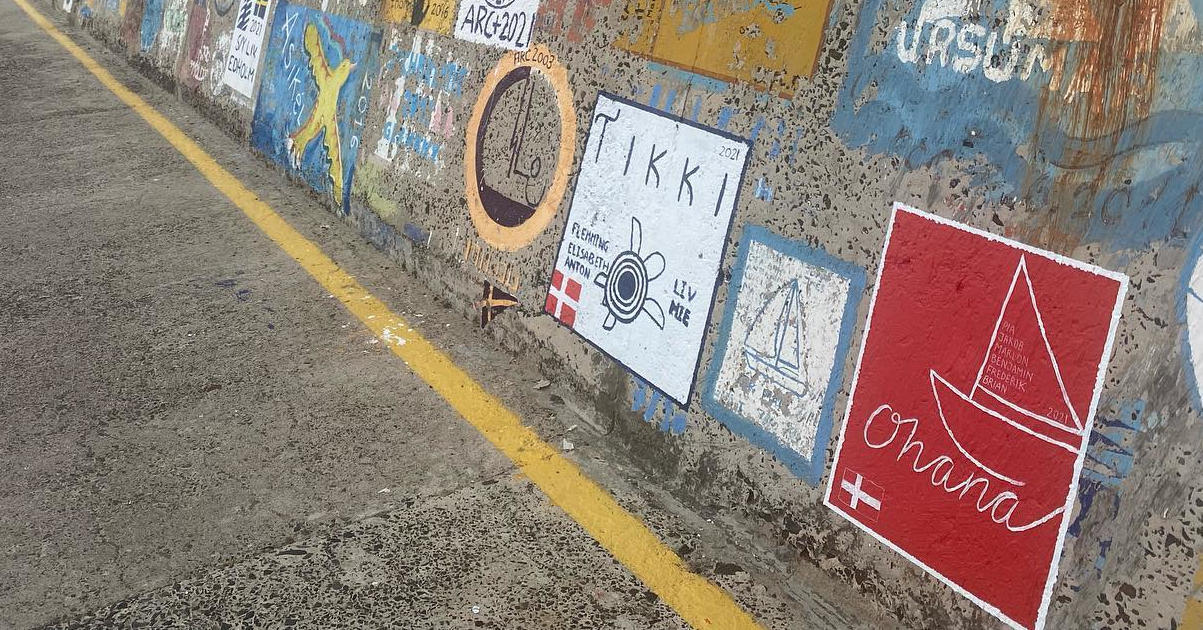 Jakob is captain on S/Y Ohana, wrote an article on Facebook about Sailserver, and he has given us permission to repost it on our blog.
Sailserver: Automatic electronic logbook
We have now been underway for about a month on our planned trip around the world, and have been sailing almost 700 nautical miles, so we have by now tried most of the features. I was inspired by another post on Facebook, regarding the best piece of equipment to invest in for your yacht? so I wanted to recommend the Sailserver (sailserver.com)
"It is nothing less than genius, if you ask me"
We have had the Sailserver installed since we departed from Greve Marina in Denmark, and it has with impressive accuracy, and fully automatically logged all our sailing trips, down to the smallest detail, from where we started, and finished each trip, and live position when we were sailing. As Captain I find this brilliant, because I now have a very accurate logbook, that not only contains our positions, but also all the data from our instruments, such as speed, water depth, wind speed and direction and temperatures. I can now sit and look through all our trips in detail, from our start until now.
It also has the cool feature that it keeps logging everything, even if there is no network connection, and uploads the missing data, as soon as there is a network available again.
I am a huge fan, and the family at home even more so, because they can follow our adventures in an entirely new way, and they worry less because they can see for themselves that we have arrived safely. When you are Blue water sailing with their grandchildren / nephews  then this is very important 🙂
Sailserver is delivered with a prepaid SIM card that has 10 years of service, so it is a very strong candidate to be the best value for money investment, you can do when you are blue water sailing. I think that everyone that is going blue water, or offshore sailing should experience the joy of having a Sailserver installed.
Jakob, Captain on 'Ohana på vandet'
Sailserver is also for offshore or coastal sailing
It is free to have a Sailserver account, so your family and friends can follow the boats that have made their data accessible to other users.
You don't need to go blue water sailing to get the benefits from the Sailserver. Even if you are going on a small trip for the weekend, or on a sailing vacation during the summer, you get the same value from an electronic logbook that automatically collects and stores all the information from your boat.

If you are sailing regattas, your family and friends can follow your race from home, and see how you are doing. After the regatta you can dive down into the data that has been collected, and see where you have been sailing, and how the weather conditions were on the various locations, and all the other information collected from your instruments.

The Sailserver is 100% automatic and requires no operation once it is installed. Just connect the Sailserver to your NMEA 2000 network, and it will start and stop together with your other instruments on the boat. The Sailserver will then automatically detect when you go sailing and record the start and stop location.